Join us for IBPI's Regional and Annual Meetings (March 10 – 12) and the BTA Spring Break Event (March 13 – 14) at Disney's Yacht & Beach Club Resort in Orlando, Florida.
International Business Products Inc. (IBPI)
IBPI is the office equipment industry's largest buying group. They currently have 26 vendor programs and over 400 members consisting of independent commercial copier and print dealers from the United States and Canada.
At the IBPI Annual and Regional Meetings you'll learn about new offerings to enhance your business and have many opportunities to network with other dealers for ideas to help grow your business.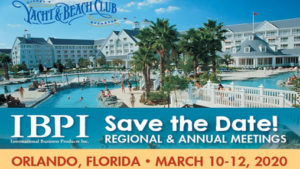 After this event, members can stay for the BTA Spring Break Event, March 13 – 14, being held at the same location – Disney's Yacht & Beach Club Resort!
Business Technology Association (BTA)
The BTA serves office technology dealerships, distributors, resellers, manufacturers and service companies. Its members consult, provide services and sell hardware, software and supplies with the primary goal of helping businesses optimize business document and information workflows.
The 2020 BTA Spring Break Event is open to office technology dealers from across the country, and will feature:
Keynote address by Judson Laipply, a motivational speaker and dancer who created the "Evolution of Dance" viral video
Six additional education sessions by industry leaders
Time to network with peers and exhibiting sponsors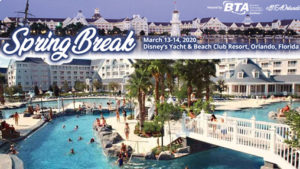 We hope to see you there!