ARLINGTON 50th Anniversary
Join us as we celebrate 50 years of quality service and distribution
What was happening in our early years?
"We were cleaning used typewriters in the bathtub of our first office, a leased house near Uptown Charlotte when we first opened Hank Welfare's company before it became known as Carolina Wholesale or ARLINGTON. Service and support was a big part of our business from day one."

Larry Huneycutt – President of ARLINGTON
The Hank Welfare Company would later be renamed Carolina Wholesale. Later they would purchase Arlington Industries and together became ARLINGTON.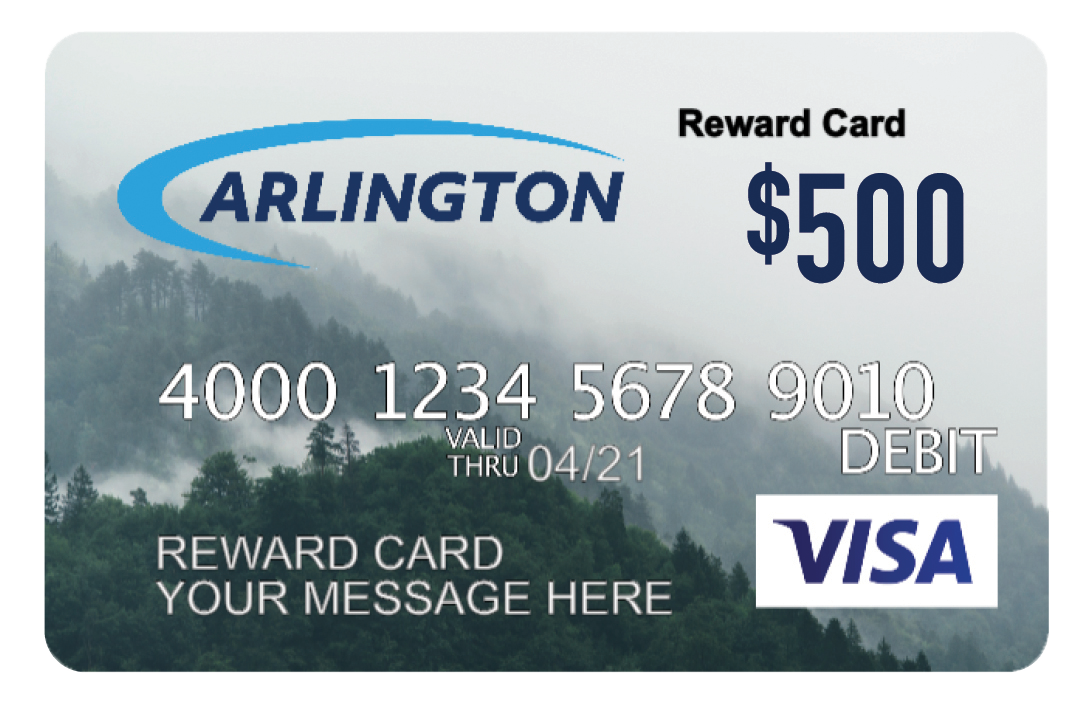 We would like to give thanks for your loyalty and are giving away a $500 gift card every month this year.
Register here to win a free $500 Visa Gift Card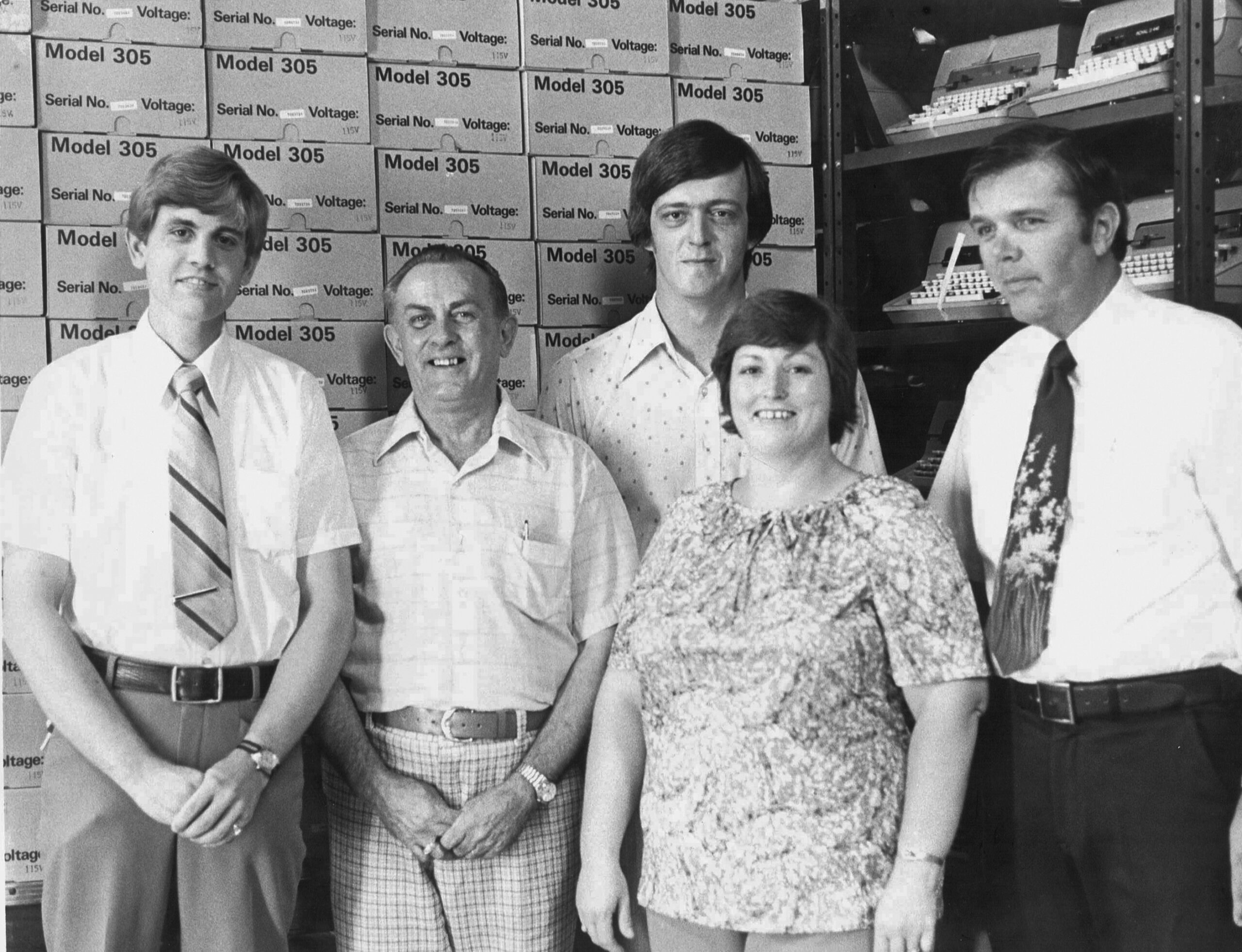 Larry Huneycutt, Mike Stanley, and Alan Friedlander were key contributors to our companies growth over our first 50 years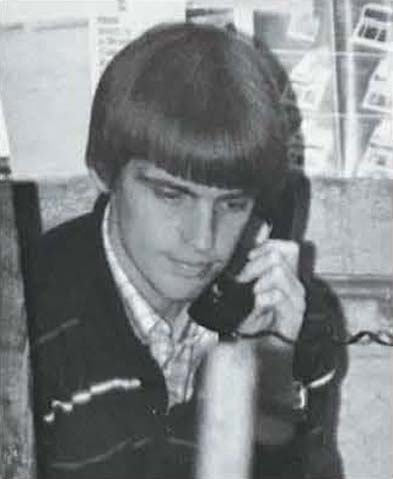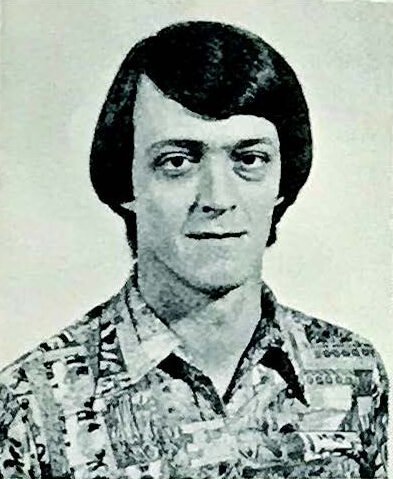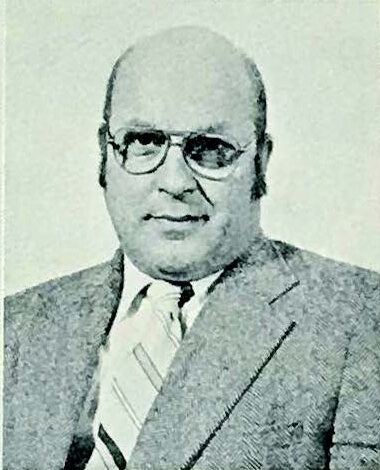 Let's take a look back at all the remarkable events throughout the years, beginning with our first 9 years of business.
A lot has changed since our start in 1972, but our commitment to excellent service remains unchanged.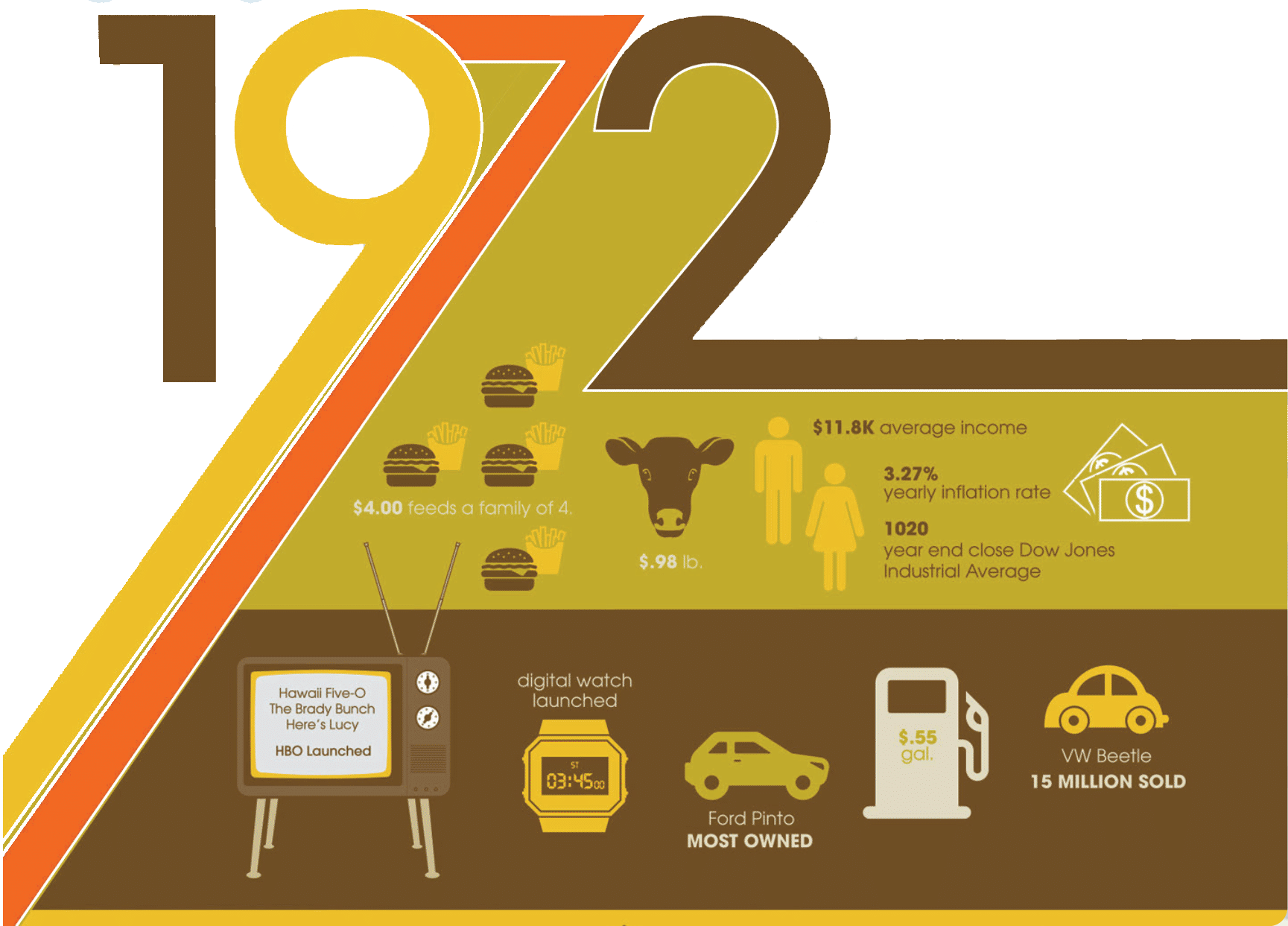 1972
Hank Walfare Company opens in Charlotte, NC
The Godfather opens in Theaters
Apollo 17 Last Man on the Moon
1973
Arlington Industries was Founded in Illinois
IBM Correcting Selectric II Released
Elvis Plays 113 Shows in Las Vegas
1974
HP-65 Handheld Calculator Introduced
Watergate Scandal
All In The Family is Top TV Show
1975
Microsoft Founded in New Mexico
Vietnam War Ends
Jaws Terrifies Movie Goers
1976
Apple Founded in California
Canon Enters the Fax Machine Market
Rocky Opens in Theaters
1977
Star Wars is summer blockbuster
The King of Rock & Roll, Elvis Presley, Dies
The Apple II microcomputer introduced
1978
Bee Gees rule the Billboard Top 10
Xerox 9700 laser printer released
First computers installed in the White House
1979
Dukes of Hazzard debuts on CBS
Canon LBP-10 first desktop laser printer introduced
1st Hank Welfare Company catalog released
1980
Pac-Man video game released
Microsoft develops ROM BI-OS for IBM
US defeats USSR in Winter Olympics
1981
Hank Welfare Company renamed Carolina Wholesale
IBM PC launched
Iran hostage crisis ends after 444 days
"Hank published his first office machines catalog in 1979. The company experienced immediate success with this platform and expanded product lines and vendors in the subsequent years to follow. We didn't realize at the time this would be the first of over a hundred catalogs created over the years."

Larry Huneycutt – President of ARLINGTON
The Hank Welfare Company would be renamed Carolina Wholesale in 1981 and our first "Carolina Wholesaler" catalog was published the Fall of that same year. VICTOR was one of the many vendors that benefited greatly from increased exposure to resellers in early Carolina Wholesaler catalogs from 1979 through this year's Arlington Machine Catalog.
The 80s were a period of tremendous growth in the office machine and print industry.
As we entered the 1980s, we entered a new era of digital technology, an emerging print demand, and growth in distribution.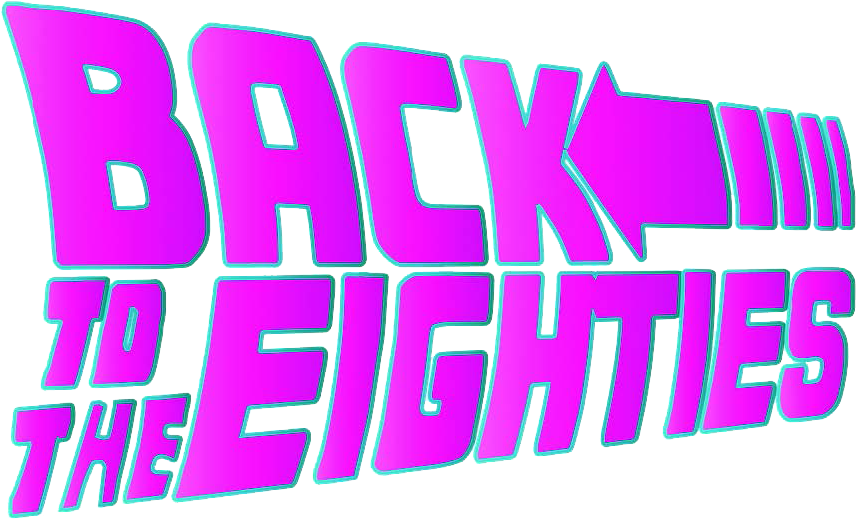 1982
Canon PC-10/PC-11 Copiers Introduced
Commodore 64 home computer released
Larry Huneycutt purchases 50% of Carolina Wholesale
1983
Arlington Industries publishes first 12 page catalog
Founder,Hank Welfare, passes away at age 33.
Microsoft Word is released
1984
Canon PC Printer 70 Plain Paper Printer Released
Arlington Industries expands into 2nd distribution center in Atlanta
HP introduces LaserJet line of printers
1985
Carolina Wholesale business booms along with sales of Canon PC-25
Microsoft Windows released
Carolina Wholesale begins Canon distribution sales program
1986
Soviet Nuclear reactor at Chernobyl explodes
Canon FC-3 and FC-5 copier released
Comet Halley reaches the closest point to the Earth
1987
The Simpsons cartoon short is shown on The Tracey Ullman Show
Canon CLC-1 full l-color copier introduced
"Carolina Wholesaler" catalog surpasses 100 pages
1988
Carolina Wholesale moves to current University area location in Charlotte
Arlington opens Los Angeles distribution center
XV Olympic Winter Games, were held in Calgary
1989
Arlington Sales changes name to Arlington Industries
Berlin Wall comes down
Nintendo releases the Game Boy
1990
HP LaserJet IIP first sub-$1,000 laser printer released
"Carolina Wholesaler" catalog surpasses 200 pages
Final episode of Miami Vice airs.
1991
Become authorized distributor of MBM
Operation Desert Storm
Business explodes with demand for HP laser toner and ink
"Fax communication overtook the office and home. Our business boomed and our facilities expanded as we required more space for the inventory in demand during the late-Eighties and early Nineties."

Larry Huneycutt – President of ARLINGTON
As our business grew into the decade of the Nineties, it was clear fax technology was where it was at.
In 1988 we moved our North Carolina office and warehouse to our current space on Arrowhead Road in Charlotte.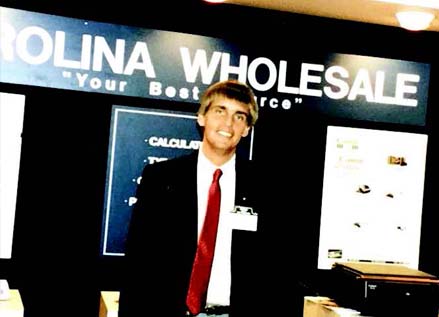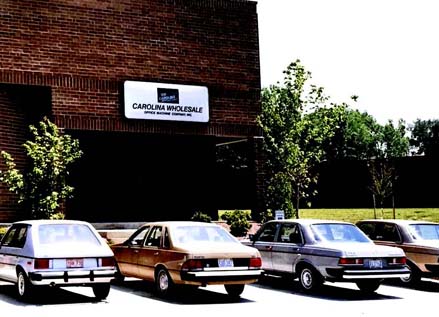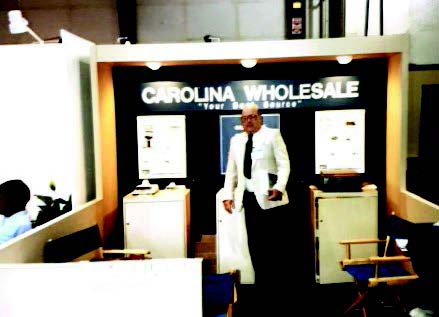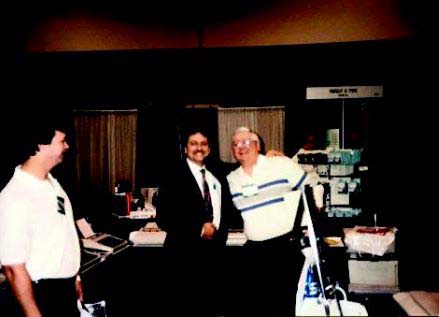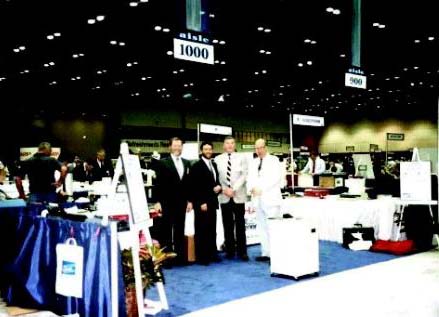 ARLINGTON's current owner, Larry Huneycutt, purchased 50% ownership of the company prior to founder Hank Welfare's passing in 1983.
Both Carolina Wholesale and Arlington Industries expanded into larger warehouses and additional distribution centers with the introduction of our Atlanta, Georgia location.
The Fax Machine Business Evolved with Our Growth in the 1980s Through Today.
Xerox Telecopier 400 (1974)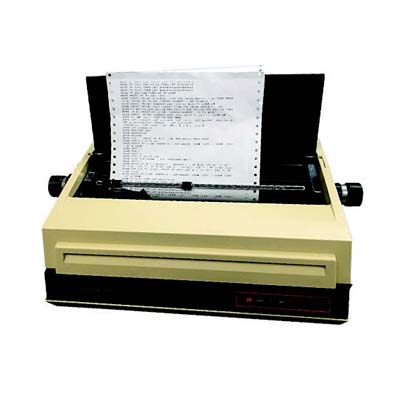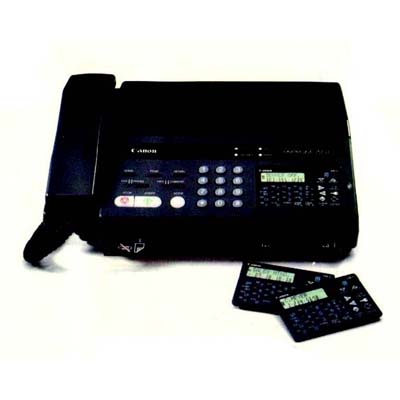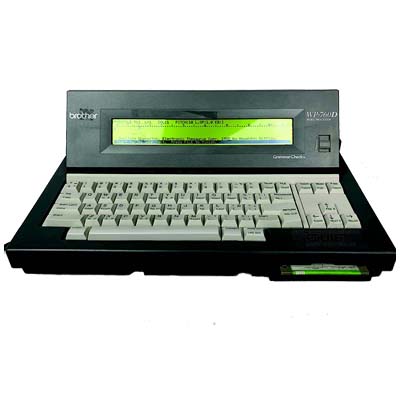 Brother MFC-4500ML (1995)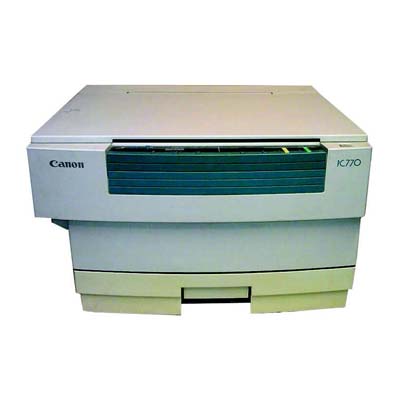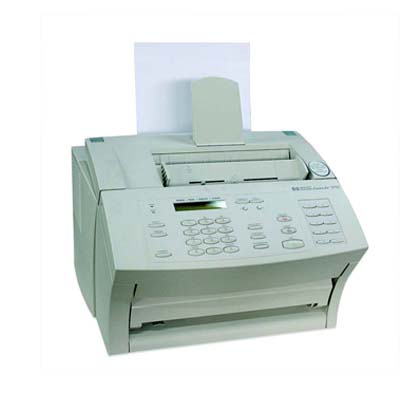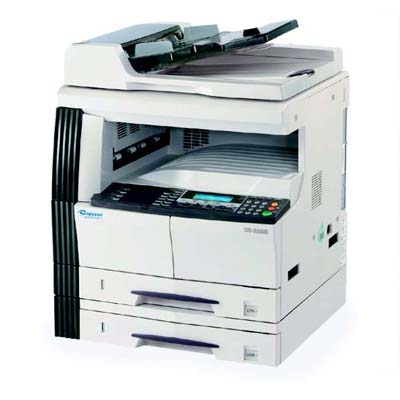 Get to know us a little better.
Be sure to subscribe to our YouTube channel for weekly videos with our employees sharing their experience during our 50 years of business.
Enter a Drawing for a Free $500 Visa Gift Card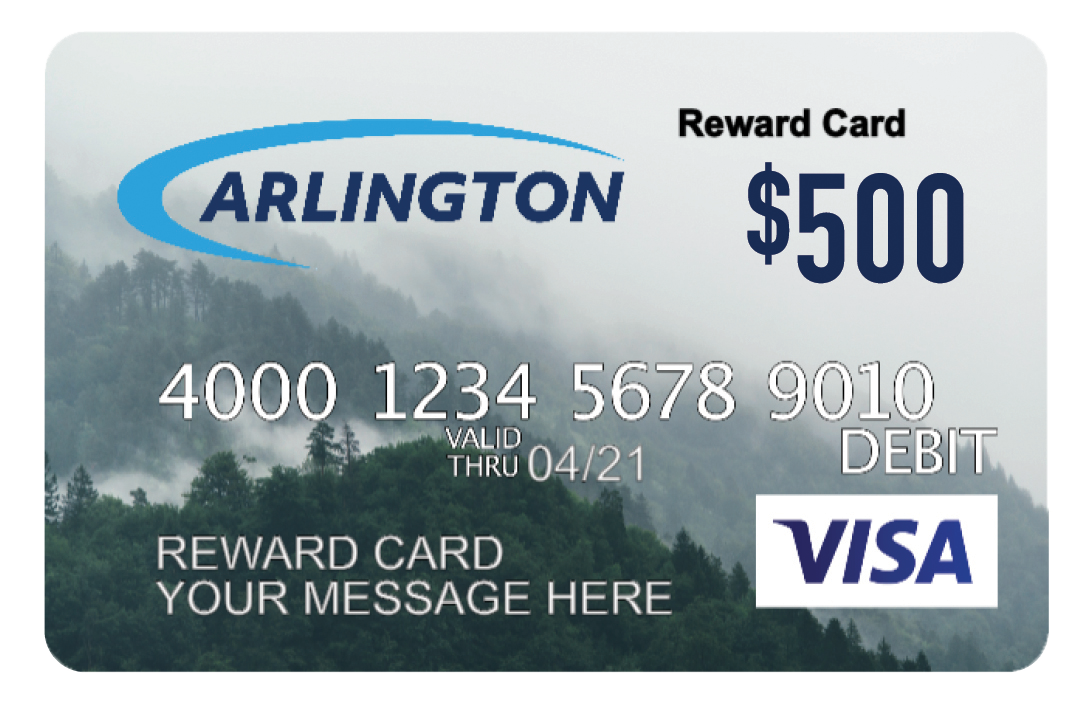 Congratulations to our
April drawing winner:
Be sure to register for a chance
to win May's drawing!