By: Alex Cribby
It has been said that current trends indicate future results and opportunities. With what we have experienced within the Cloud print and MPS services space over the last few years, the market trends are certainly something that falls within that wisdom. Identifying market trends, then executing business transformation decisions that provide solutions to customers within the new trend requirements can be where impact and opportunity are realized.
So what are the key market trends for MPS and Cloud Print?
Industry Trends Backed By Market Research
Quocirca recently released their research report called Cloud Print Services 2021. The study was conducted among Sr IT management, responsible for MPS and other cloud-based technologies within their organizations. There were 219 companies who took part in the research, providing their responses in written form in January of this year.
Though the key findings of the study detail multiple trends within managed print services, they largely fall into few large categories. Let's walk through these main trends and define how they impact the dealer channel moving forward.
The main categories that all key market trends fall into are Digital Transformation, Business automation and cloud adoption. The trend toward business digital transformation is confirmed within the Quocirca study report. Organizations are continuing to place transformation, improved efficiencies, and cost savings as key priorities over the coming years. This is highlighted by the following data points within the study.
Key Cloud Print and MPS Market Trends to Watch
A Move Away From On-Premises Print Infrastructure.
The inefficiencies and complexities of the traditional on-premises print deployment model lacks flexibility and scalability, resulting in overall higher costs. The expense of installation, configuring, monitoring and management are driving companies away from this model and toward a cloud-based print management strategy. The advantages are lowered costs through better options and less required resources.
Accelerated Cloud Adoption.
80 percent of those interviewed say that more than 50 percent of their IT infrastructure to be based in the cloud this year. Furthermore, 43% stated that they expect that all of it to be cloud-based in the same period. Additionally, 39% said that they have implemented some level and form of cloud print management already.
A hybrid cloud model for on and off premise cloud infrastructure is recognized by most organizations currently. The focus is to not be locked in by any brand or technology by utilizing multiple different services and technologies to achieve their digital transformation goals. This offers better security, performance, and management options, while supporting edge computing and internet connected devices such as printers and copiers.
Increased Security Measures – Zero Trust
With the proliferations of cloud computing and cloud services being adopted by corporations, along with remote workers at the highest levels ever seen, organizations are placing security as a priority. The zero- trust model of network and access security remove all levels of implicit trust based on individual or location focusing on identity access management and a more robust cloud print management with multi-factor authentication (MFA) for tighter security protocols.
Expanding Cloud Print Services and Solutions
The services and solutions market within cloud printing and specifical managed print services is poised for exponential growth. Solutions that address the trends for public, private and hybrid cloud offerings are what customers are looking for. These digital solution services offering longevity of relationships and revenue streams that dealer channel providers must pay attention to.
The Growth Of Cloud Print Services
Of those interviewed for the study, 2/3 said they plan to adopt cloud print management by the year 2025. What's more, offering cloud print services was a key factor in their choice of a managed print services partner by 45% of those responding to the study. Yet currently not all brands who have fully outsourced their MPS have totally transitioned to the cloud and are more likely using a hybrid MPS approach to on-premises print.
The Directive to the Print Dealer Channel Is Clear
To summarize this study and the many others that depict the future of the print and copier industry is clear and obvious. Digitally transform your business or be left behind. Consumable and products dealers need to embrace the digital transformation occurring all around them and begin to offer solutions that address these market trends.
The good news is that there are digital solutions available right now that can help you expand your digital solution services to your existing customer base and more importantly expand your services to new customers with larger revenue opportunities.
Provide Customers Solutions That:
Lower Costs
Improve Efficiencies
Move Toward The Cloud
Deliver More Value
Reduce Resources
Help Customers Digitally Transform
Maximize Consumable Yields
Find industry partners that have developed cloud solutions that fit your customers needs. Learn to present the service solutions that are available in the market to your customers and deliver value to the relationships you have today. Uncover new business offerings and revenue streams that are already available by doing these things and give your business new life, energy and growth in the process.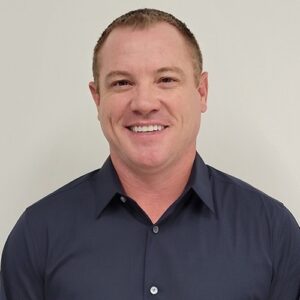 Author: Alex Cribby
Founder/CEO – PowerMPS
Alex brings over 20 years of industry & channel experience, owning and operating in the Imaging Supplies, Services, Distribution space before moving into full-time consulting, working with a number of enterprise Managed Service Provider's and VAR's developing and building MPS divisions and programs of their own. Prior to that Alex was with Mediagrif Interactive Technologies, a publicly traded global e-commerce company, where he held various executive-level leadership roles over the course of 6+ years with the organization.