 Digital Marketing Services
We offer many digital marketing services to help expand your business. Some of our services include:
Lead Generation
Social Media
Blogging
93% of B2B companies say content marketing generates more leads than traditional marketing strategies
Lead generation is the process of attracting and converting strangers who visit your website into prospects and ultimately into leads.
It involves providing your audience with the tools they need to make important business decisions. Lead generation can happen via an ebook download, blog subscription, or other content downloads. These leads are important business prospects that can be converted into sales revenue.
Lead generation plays a pivotal role in business growth and, unfortunately, most businesses today complain about the lack of ROI and disappointing lead generation from their current marketing spend.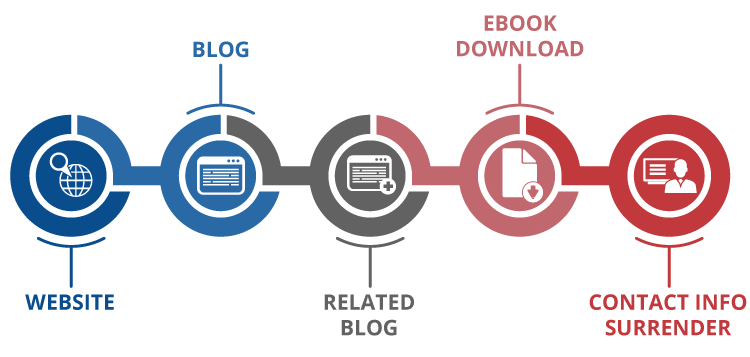 Generating Leads the Inbound Way
Generating leads online is the modern method of cold calling. Inbound lead generation means companies who are only interested in your company's product or service contact you or provide their information.
The information collected is typically name, email address and/or phone number, company name etc. From a business perspective, the information that is collected helps personalize the open communication to meet the existing needs of the potential client.
Why Do I Need Lead Generation?
Strangers are visiting your website and prospects are initiating the relationship with you — versus you, the business, initiating the relationship with them. This makes it easier and more natural for them to want to buy from you somewhere down the line.
Within the larger inbound marketing methodology, lead generation falls in the second stage. It occurs after you've attracted an audience and are ready to convert those visitors into leads for your sales team.
Did You Know?
54%
of B2B Marketers said they've generated leads using social media
– Weidert Group
Social media has changed how we communicate, stay in touch, and grow our businesses. In today's competitive market you're constantly seeking new customers for your products and services. Social media is one way to engage with potential consumers that can boost lead generation by driving traffic to your website.
It seems like every day there are more social media platforms you need to think about. Facebook, Twitter, LinkedIn, Instagram the list goes on and on. Social media interaction is the best way to engage with potential customers and improve your website's Google ranking.
Benefits of Social Media Marketing
Social media is playing an increasingly important role in the buyer's decision-making process. When executed correctly with a strategy over time, there are many benefits that come from using social media for your business
Increased Website Traffic
Share Content Quickly & Easily
Engaging Customers with Your Brand
Reach Highly Targeted Audiences
Increased Brand Awareness
Build Customer Relationships
Gain Potential Sales Leads
Increase Google Results with SEO
What can Partner Pro do for my business?
With Partner Pro, we offer a full suite of social media marketing services for your business. We specialize in the copier and managed services space to offer you the latest social media marketing services with the expertise of your industry.
Social Media Marketing Services:
Social media profile management
We will build your social media profiles for each of your chosen social media networks. This includes:
profile photo
banner images
channel content

We will work with you to develop a social media marketing strategy and plan that aligns with your business. We aim to meet your business goals and objectives for increasing your return on investment while staying within budget.

Social media content creation
We have a team of writers and content experts who create, optimize, post and manage different types of content:
articles
infographics
blogs
press releases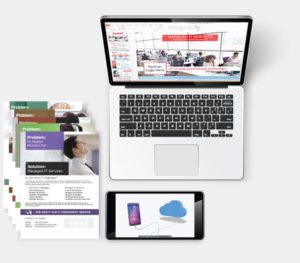 Those who tried our digital marketing services have also tried out our marketing kits.
Be able to "show and sell" like a pro to with our powerful marketing enablers ready to help you and your people start and win more deals. We offer kits for: Managed IT and Managed Print Services.
In today's digital age, does your business actively blog?
A blog is a series or collection of articles that can help answer the common questions your prospects have regarding your products and services. Today, B2B companies that blog (regularly, as part of a strategy) generate 67 percent more leads than those that don't.
Builds online authority and reputation
Builds trust with prospects by answering their questions
Drives traffic and lead generation on your website
Creates a competitive advantage
Positions your business as industry-leading
Can be integrated through social media to reach more prospects
Did You Know?
B2B companies that blog generate
67%
more leads than those that don't.
– HubSpot
Blogging as a Monthly Service
Blogging aims to provide answers to common questions your prospects may have through content.
With Partner Pro blogging services, our team works with you to create content that answers common questions your prospects need answered to make purchase decisions. We conduct research and put ourselves in your prospect's shoes to deliver blog content that helps you generate leads from your website.
Blog calendar for a 90-day view of your content
Your own dedicated marketing manager to discuss strategy
Blog sharing on all social media platforms (based on your package)
Custom written blogs (1-2 based on your package)
Fully optimized content for search engines
Monthly reporting delivered to you on all the results!



Services
$

Pricing

Starting From...
Lead Generation
Social Posts
Custom Blogs
Email Campaign w/Landing Page
New Lead Generation Content Offers
Professional SEO Improvement
Lead Generation Dashboard
Monthly Activities Report
Managed Digital Marketing Manager
Partner Price
Non-Partner Price
Individual
$

-

Per Item
N/A
$100
$500
$995
$1500
$150/hour
N/A
$150
$500/ month
–
–
Silver
$

995

Per Month
Good
5
1
No
No
1 hour
No
Yes
Yes
$995/month
$1500/month
Gold
$

1495

Per Month
Better
10
2
1
Quarterly
2 hours
Yes
Yes
Yes
$1495/month
$2000/month
Platinum
$

1995

Per Month
Best
15
3
2
Bi-Monthly
4 hours
Yes
Yes
Yes
$1995/month
$2495/month
Additional Marketing Pricing
Paid Advertising
from $500
Consultation Services
$250/hour